WELCOME TO HAIR BOUTIQUE, THE HOME AND HEART OF YOUR PERSONALISED, BESPOKE HAIR JOURNEY!
Hair Boutique is a specialist Colour salon specialising in blondes and balayage's with seamless blends and creative cuts. Our Team of Award winning Stylists will create your own personal bespoke colour by using only the best products while always maintaining the health of your hair. Leave with your very own prescriptive homecare with our personalised hair diagnosis. Our team of award winning stylists are looking forward to meeting you to begin your own personal hair journey.
family
TEAM
We are a strong team, extremely passionate and LOVE what we do and love nothing more than to have fun while we're doing it. We are a Family and you, as our guests, are family too. There is no greater feeling than making someone feel fabulous inside and out. Meet our beautiful Hair Boutique family.
Laura
SALON MANAGER
Amie Simm
Master Stylist & Assistant Manager
Hayley Cook
Master Stylist
Bec Lavell
Master Stylist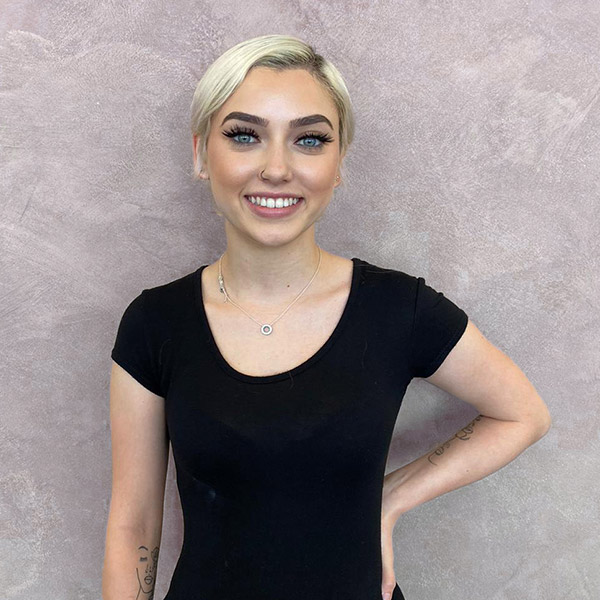 Remy Dean
Junior Stylist
Kezray Wassell
1st Year Apprentice
WELLA
WELLA Professional
Hair Boutique Smithfield is proud to be a Wella Professional Salon. For over 130 years, Wella has been delivering innovations and services that enable hairdressers' creativity. The Wella name is synonymous with innovative hair care and they are consistently the first to market with new technologies developed to meet the ever-changing needs of the consumer.
GHD
SYSTEM PROFESSIONAL
We believe In treatments, not treats. We combine cutting edge science with dedicated hairdressing mastery to push the limits of hair quality and beauty. Because we believe your hair is a living part of you, as unique as your fingerprint, we prescribe a care system tailored to its specific energy needs putting performance first. From an individualised diagnosis in salon to a highly personalised range of products to use at home, we deliver a complete, made-to-measure care system that totally transforms the beauty of hair.
OLAPEX
Olaplex Premium colour service
Here at Hair Boutique we are proud to be a leading Olaplex salon and stockist. Olaplex is the original bond builder out on the market and is a one ingredient patented technology created to rebuild and restore your hair's integrity. The patented active chemistry works on a molecular level to repair damaged and broken bonds in the hair that are caused by chemical, thermal and mechanical damage. You can use Olaplex to restore damaged and compromised hair or add it into a salon service to provide the ultimate breakage insurance.